New in 2020 - another book by Alexander Karpov " Motor Fire Brigade"!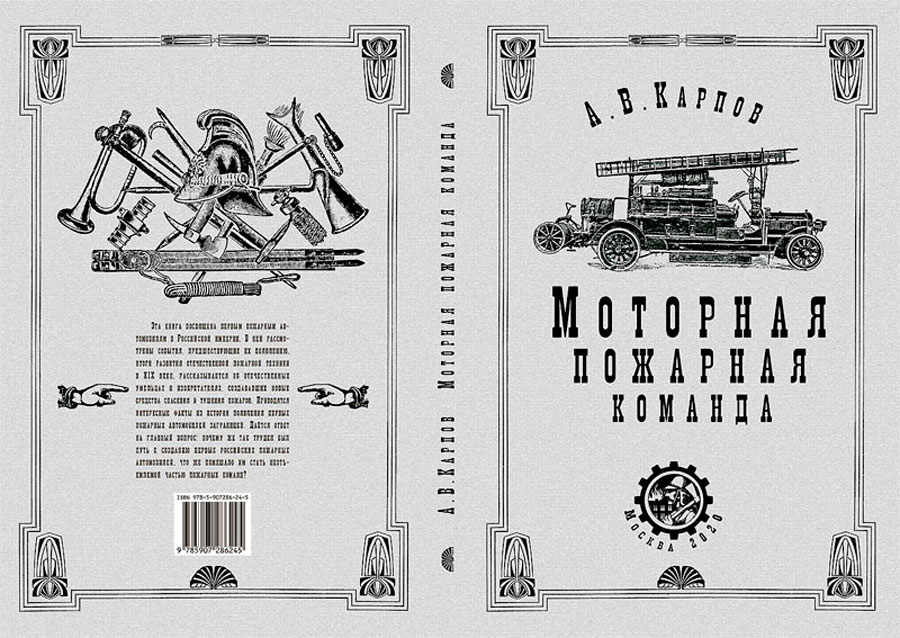 2020 * ISBN 978-5-907286-24-5
The 10th anniversary book is dedicated to the first fire trucks in the Russian Empire. It examines the events that preceded their appearance, the results of the development of domestic fire equipment in the XIX century, tells about domestic craftsmen and inventors who created new means of saving and extinguishing fires. Interesting facts from the history of the appearance of the first fire trucks abroad are given.
2 parts, 6 chapters, 280 pages, 270 illustrations.